'a good neighbour' is the new title and conceptual framework
The 15th Istanbul Biennial's title and conceptual framework was announced by the curators Elmgreen & Dragset at a media conference on Wednesday, 7 December at Salon İKSV in Istanbul. Organised by the Istanbul Foundation for Culture and Arts (İKSV) and sponsored by Koç Holding, the 15th Istanbul Biennial will take place between 16 September and 12 November 2017.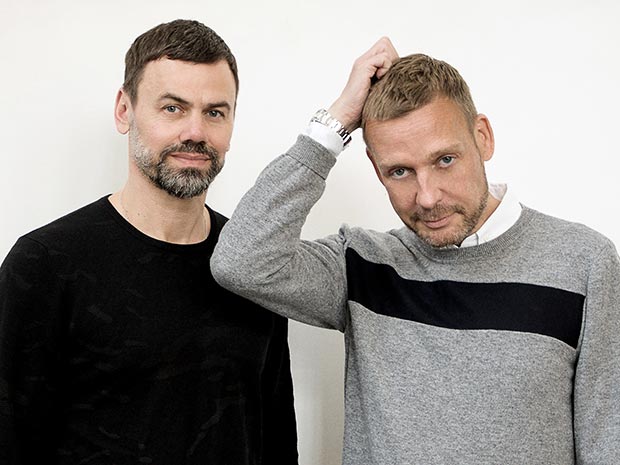 The curators Elmgreen & Dragset / Photo by Elmar Vestner
The media conference started with a live act involving 40 people, each asking a question as to what constitutes a good neighbour. Throughout the media conference photographs were projected behind the performers, selected by an artist from Turkey, Ali Taptık in relation to the framework of 'a good neighbour' from a series he has produced in Istanbul.
The director of the Istanbul Biennial Bige Örer made a welcome speech following the live act. The curators Elmgreen & Dragset then announced the title and gave a brief curatorial statement about the conceptual framework of the 15th Istanbul Biennial.
Elmgreen & Dragset spoke about some of the themes that can be associated with the title and said that the biennial's format will bear traces of being curated by artists. They also explained, "'a good neighbour' will deal with multiple notions of home and neighbourhoods, exploring how living modes in our private spheres have changed throughout the past decades. Home is approached as an indicator of diverse identities and a vehicle for self-expression, and neighbourhood as a micro-universe exemplifying some of the challenges we face in terms of co-existence today."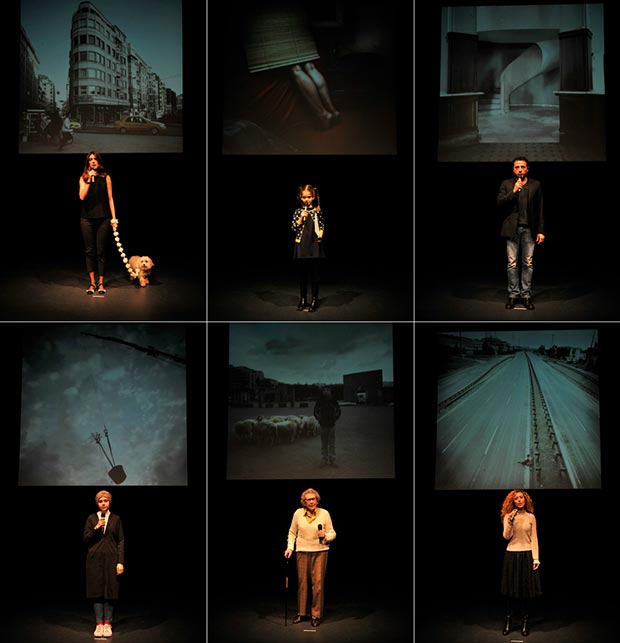 Basin Toplantisi / Photos by Ilgin Erarslan Yanmaz
The curators then introduced the biennial's billboard campaign, created by graphic designer Rupert Smyth together with artists. This international campaign will be realised through collaborations with multiple cultural institutions worldwide, questioning the ways in which neighbourhoods have changed all around the world. Following the presentations, the curators Elmgreen & Dragset and the Istanbul Biennial Director Bige Örer answered questions. The media conference was open to art and media professionals.
The preview of the 15th Istanbul Biennial will be on 13 September (media only) and 14-15 September 2017 (media and art professionals). The biennial will take place in different venues throughout the city and, in addition to the exhibition, will include a series of performative interventions as well as a film and public programme.
The 15th Istanbul Biennial is made possible thanks to the sponsorship of Koç Holding and with the further patronage of a number of other supporters, international funders, and funding bodies to be announced. The Istanbul Biennial advisory board members include Adriano Pedrosa, Başak Şenova, İnci Eviner, Iwona Blazwick and Ute Meta Bauer.