After an extended three phase judging process, nine lucky winners across the three categories of Architecture, Spiritual and Culture have been chosen.
In the third season IRPC has received over 3,000 submissions from over 60 countries. The world's finest professional and amateur photographers applied, taking part in this global effort to share beautiful and positive image of Islam around the world. The 'Capture the Spirit of Ramadan' International Photography Competition (IRPC) is a 30-day visual celebration of the holy month that aims to educate and enlighten through the art of photography.
The winners from Turkey, Palestine, United Arab Emirates, India, Indonesia, Kashmir, Kuwait and Lebanon were recognized for their most impressive photos taken during the holy month of Ramadan in 2013. The photos were chosen for their originality, creativity, technical expertise and uniqueness of the 'story' by a high-calibre jury of international photography and art experts including National Geographic's award winning photographer of the world's most recognized photo of the green eyed Afghan girl, Steve McCurry; Co-Founder and Art Director of the Islamic Arts Magazine, Elvira Bojadzic; Dean of the College of Arts at UiT Mara, Dr. Mustafa Azahari; World Press judge and Harvard Professor of Photography, Dr. Shahidul Alam; and Founder and Creative Director of the IRPC, Dr. Basel Almisshal.
THE WINNERS IN THE SPIRITUAL CATEGORY
1st Prize: Newzet Yildirim from Turkey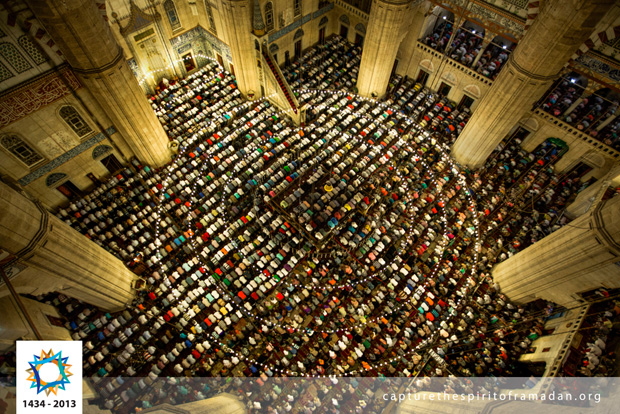 Newzet Yildirim / Edirne Selimiye Mosque, Turkey / Courtesy of IRPC
2nd Prize: Mahmoud Abu Hamda from Palestine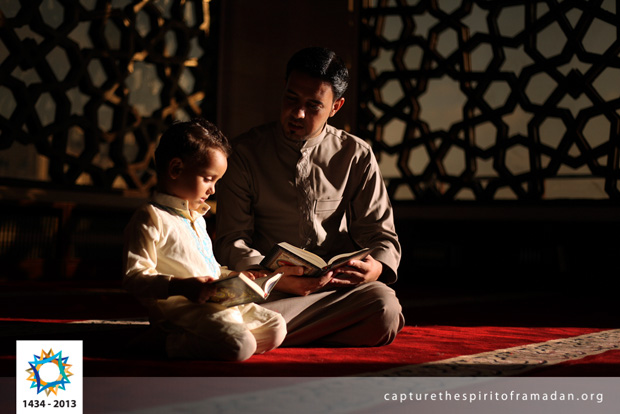 Mahmoud Abu Hamda / Like Father Like Son, Palestine / Courtesy of IRPC
3rd Prize: Maqsood Bhat from Kashmir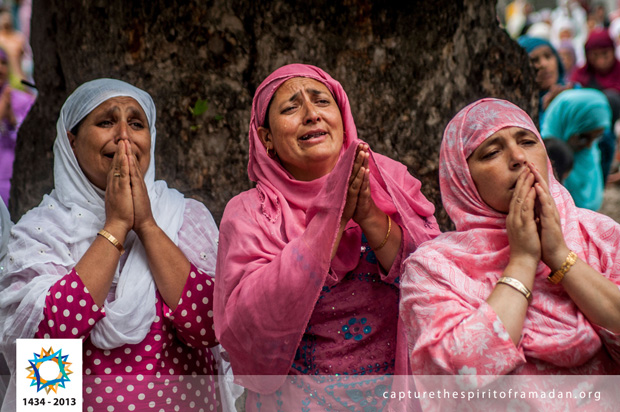 Maqsood Bhat / At the Hazratbal Shrine, Kashmir / Courtesy of IRPC
THE WINNERS IN THE ARCHITECTURE CATEGORY
1st Prize: Nimit Nigam from India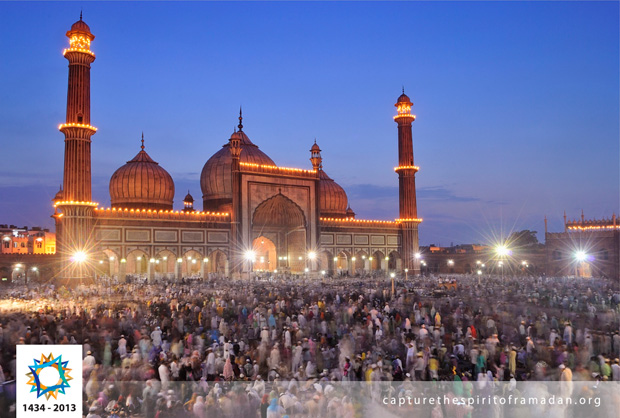 Nimit Nigam / Jama Masjed in Delhi, India / Courtesy of IRPC
2nd Prize: Mohammed Al Sultan from Kuwait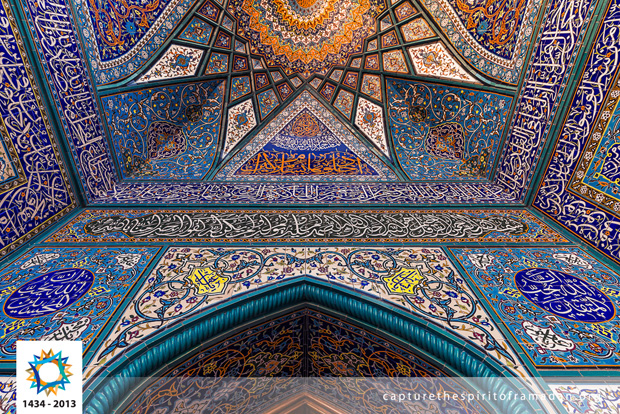 Mohammed Al Sultan / Islamic Arts, Kuwait / Courtesy of IRPC
3rd Prize: Joselito Ong from UAE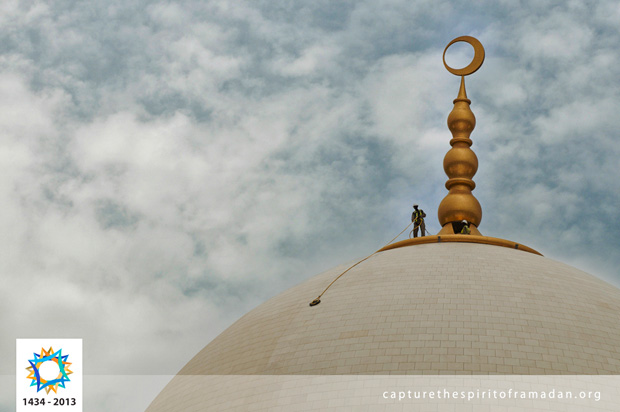 Joselito Ong / The Sheikh Zayed Grand Mosque Dome in Abu Dhabi, UAE / Courtesy of IRPC
THE WINNERS IN THE CULTURE CATEGORY
1st Prize: Etha Ngabito from Indonesia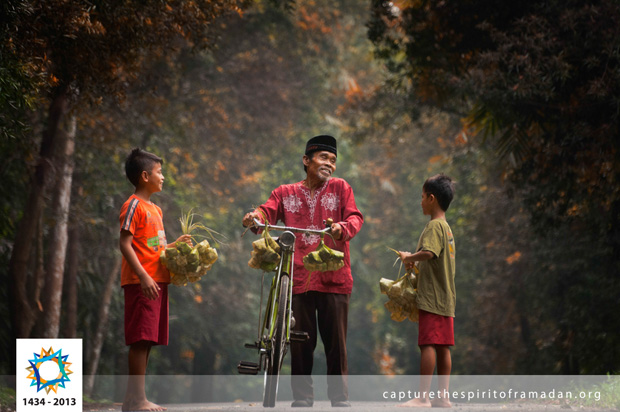 Etha Ngabito / 'Ketupat' seller in Serpong, Banten. Ketaupat is a popular Ramadan novelty of coconut rice packed into palm frond packets. Indonesia / Courtesy of IRPC
2nd Prize: Thaib Chaidar from Indonesia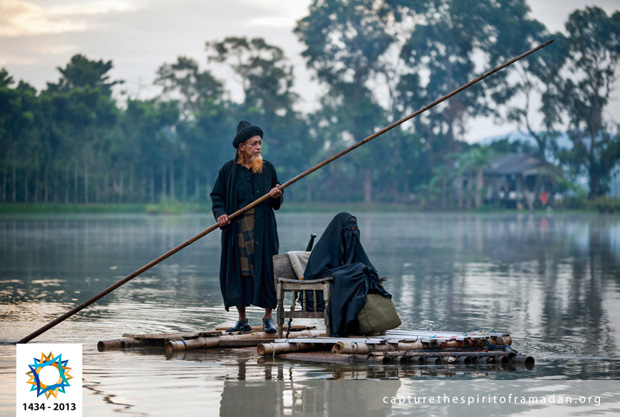 Thaib Chaidar / Traditional man and wife head down a river to the local mosque, Indonesia / Courtesy of IRPC
3rd Prize: Ratib Safadi from Lebanon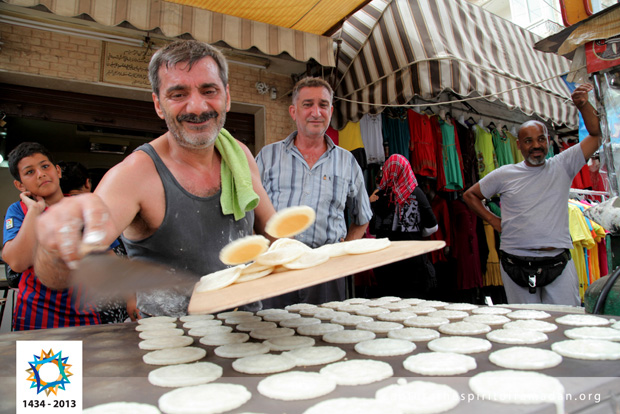 Ratib Safadi / Preparing 'qatayef' a popular Ramadan sweet, Lebanon / Courtesy of IRPC
"In recent years, the photo submissions have increased in diversity and creativity and we are pleased to see more and more internationally recognized professional photographers and photo-journalists join the IRPC with their amazing works. The winning photos are truly inspiring and offer a wonderful glimpse at Islam around the world through its unique architecture, cultures and spiritual contexts" said Dr. Almisshal.
"The entire IRPC team is very proud of the excellent photo submissions in this past competition. It goes to show just how difficult it is for the judges to choose the winners. We are also very proud of the success the IRPC has witnessed with the support of Islamic art icons such as Peter Sanders and Sami Yusuf" said Lina Ali, Senior Director of the IRPC.
The 'Capture the Spirit of Ramadan' International Photography Competition was founded in 2011 with the mission to offer an international platform for photographers around the world, to share their creativity in an effort to eradicate misunderstanding and misconception of the Islam through positive and beautiful imagery.