A first unique volume and documentary publication presenting Handicrafts from the Tourism dimension in nearly 50 countries. 1000 pages in English and Arabic with rich presentation of colored photos of innovated pieces of craft products in various fields. It also includes research site studies and statistics on Tourism and Handicrafts with proposed plans for future development. 'Tourism and Handicrafts in the Muslim World' by Nazeih Taleb Maarouf was published in Istanbul by IRCICA, Research Centre for Islamic History, Art and Culture.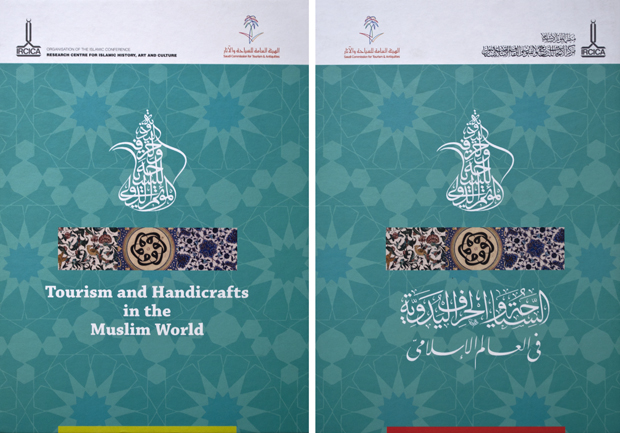 The cover of the book: 'Tourism and Handicrafts in the Muslim World' by Nazeih Taleb Maarouf / Photo by Islamic Arts Magazine
The volume includes color illustrations (around 300 color photographs) showing the richness of handicrafts and its applications in Islamic architecture, calligraphy, ebru, stucco colored glass, engravings on wood, mother-of-pearl and other materials, silver jewelry, miniatures, ceramics, embroidery, batik, carpets and kilims, painting on silk, textiles, leather work, copper work and the other areas of crafts, as found in the various regions and countries of the Muslim world. The congress provided a unique opportunity to the policy makers, planners, administrators in the field of the traditional crafts, and the experts of tourism to meet consult each other, and exchange experiences and opinions on the obstacles and future horizons related to developing this trend in the Islamic world. This will assist in making a fixed and practical policy, which supports such development, for it represents cultural, economical, touristic, and heritage resources for the member states.
The book handles tourist, cultural, and heritage aspects, besides a study of the means of well employment of the crafts sector within the tourist field. Moreover, this book revealed the multiple returns that the tourist sector could gain through connecting it with the heritage and handicrafts, preserving the traditional authenticity which distinguishes the handicrafts, and uses the available means for publicizing and promoting the sector.
Also, the book tackles all aspects that have a major connection between the tourism and handicraft sectors, as well as the current situation of the traditional industries in different regions, the schools and types of the used designs, raw materials, and applied techniques. Besides, it discusses the lack of qualified staff working in this field, and the impact of the Islamic traditional designs on the European arts.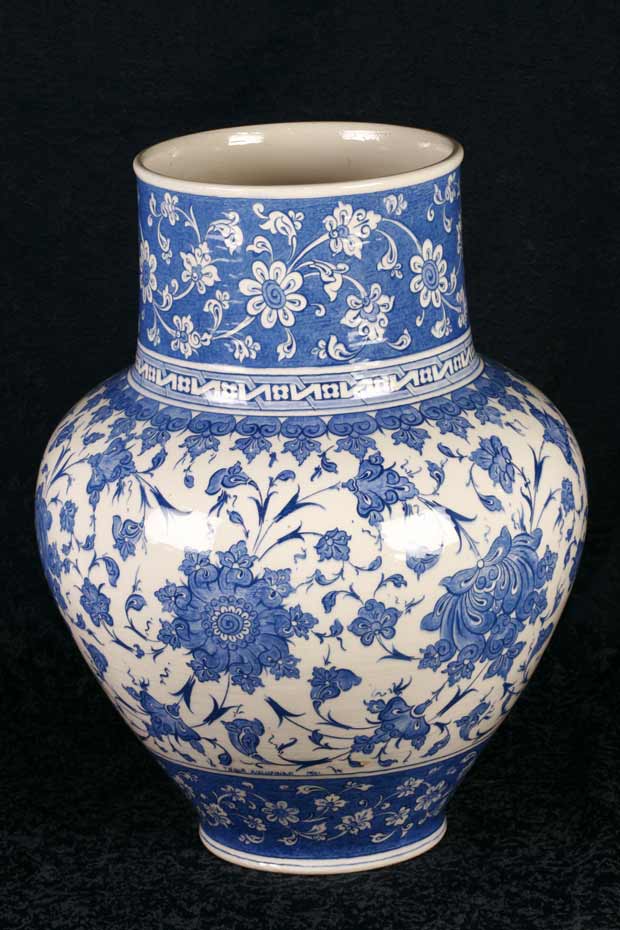 Image from the book / Courtesy of IRCICA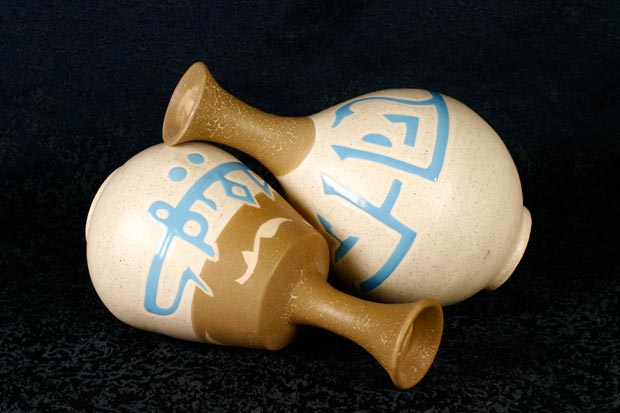 Image from the book / Courtesy of IRCICA
Topics discussed in the Boook:
Crafts of the Islamic World: A Living Cultural Heritage;
Interaction between Tourism and Handicrafts;
The role of Arts and Crafts in Tourism and Economic Development;
Craft Villages and Tourism Activation;
Handicrafts as Tourism, Social, Economical and Cultural Necessity;
Heritage Identity and Cultural Tourism;
Arts and Crafts in Preservation of Cultural Heritage: Standardization, Labels, and Legal Protection;
The Heritage as a Reference for Architectural Design: The role of Typological Interpretation;
Traditional Crafts: Education, Research and Documentation;
Effective Tourism Development through Traditional Craft Promotion - Japanese Experiences;
The Role of Patronage and Government's Efforts in Promoting Tourism Activities and Developing Traditional Handicrafts;
Studies Performed to Determine Competitiveness and Market Trends;
Role of Aesthetical Awareness and Comprehensive Design for Developing Kilims and Carpets;
Tiles, Ceramic, Ebru and Bookbinding;
Turkish Tiles and Ceramics Evolution: From Past to the Future;
The Islamic Art of Bookbinding;
Globalization and the Role of the Media in Raising Social Awareness Towards the Significance of the Sectors of Artifacts, Traditional Crafts and the Field of tourism,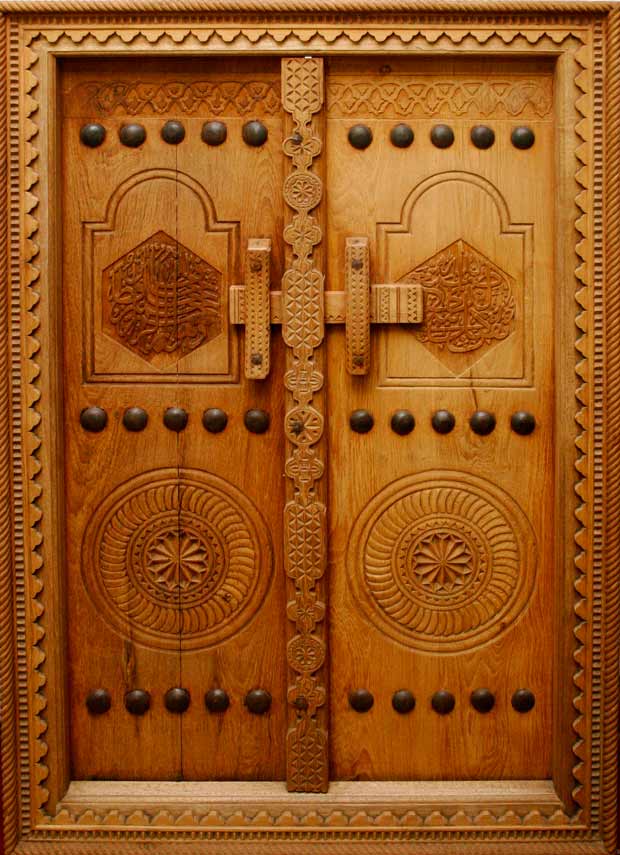 Image from the book / Courtesy of IRCICA
Author: Nazeih Taleb Maarouf
Photos: around 300 color photographs