Since the light calligraphy is so inspiring we are seeing many young artists and photographers creating new compositions and bringing new experiences. Such new hope are Egyptian artists Khadiga El-Ghawas and Amira Elsammak.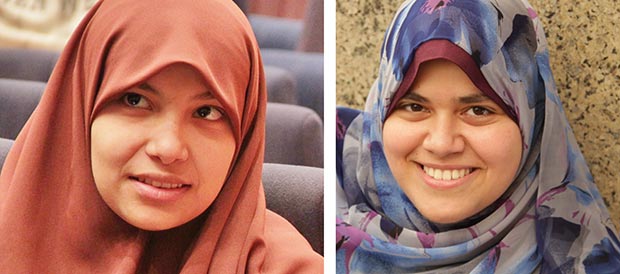 Khadiga El-Ghawas and Amira Elsammak / Courtesy of the Artists
Khadiga El-Ghawas is a classical calligrapher and she won the first place in an important calligraphy competition named 'Revolution in Arabic Calligraphy Eyes' held at The Calligraphy Center - Bibliotheca Alexandrina in 2011. Khadiga told us "Calligraphy is my soul; it enriches me and makes me full of life."
Amira Elsammak is a graphic designer and a professional photographer. She participated in many photography exhibitions in Egypt and abroad. She is also a member in View Finders Photography Club.
Their main inspirations are drawn from light calligraphy compositions by French artist Julian Breton and Arabic calligraphy by Hassan Massoudy but they are trying to develop their own expression. In Khadiga's words "making a good, comforting and cheerful calligraphy piece is our mission."
Khadiga creates her own calligraphy designs and scripts them with light while Amira Elsammak captures the calligraphic compositions with her lens. Khadiga and Amira cooperate well and together they run workshops at The Calligraphy Center - Bibliotheca Alexandrina. They are planing on becoming the first light calligraphy team in Egypt under the name of 'Wamda Team.'
Here are some of their recent work: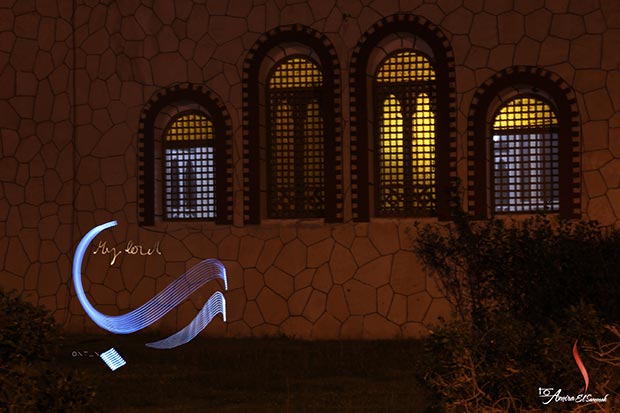 Khadiga El-Ghawas, Amira Elsammak / My Lord / Courtesy of the Artists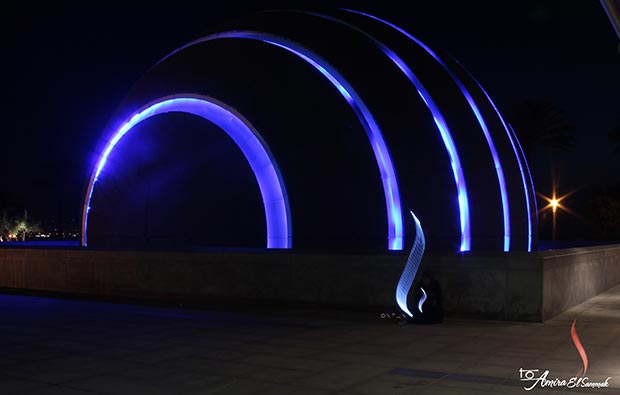 Khadiga El-Ghawas, Amira Elsammak / Light calligraphy / Courtesy of the Artists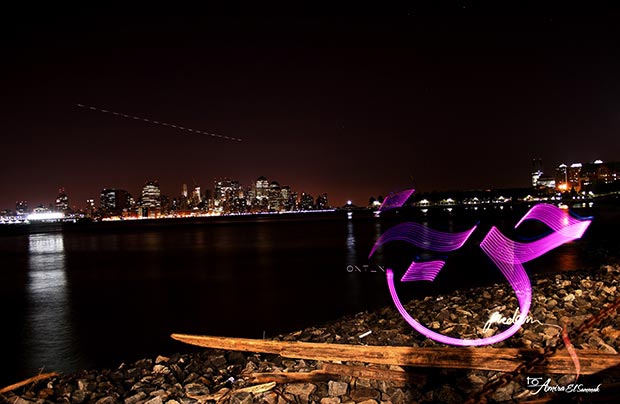 Khadiga El-Ghawas, Amira Elsammak / Freedom / Courtesy of the Artists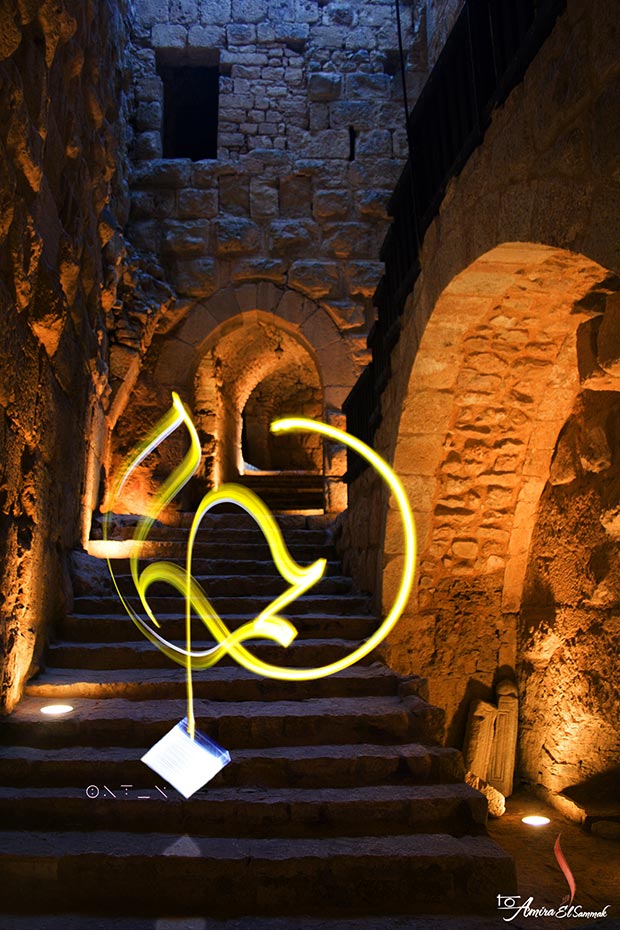 Khadiga El-Ghawas, Amira Elsammak / Beauty / Courtesy of the Artists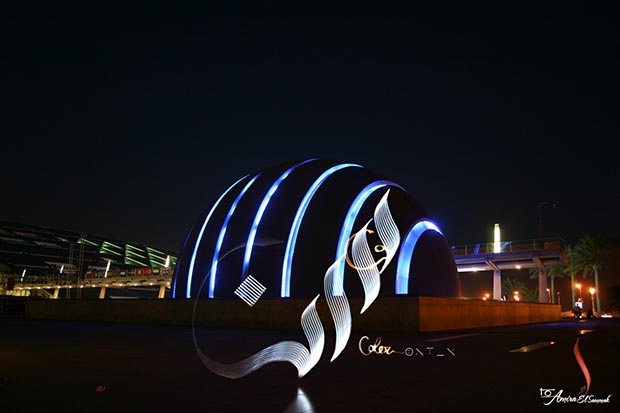 Khadiga El-Ghawas, Amira Elsammak / Colours / Courtesy of the Artists