Lawrence Abu Hamdan is the winner of the 2018 Abraaj Group Art Prize
Photo above: Abraaj Group Art Prize 2018 Winner Lawrence Abu Hamdan. Photo Eric T. White. Courtesy Maureen Paley, London.
The Abraaj Group, a leading investor in growth markets, today announced Lawrence Abu Hamdan as the winner, as well as Basma Alsharif, Neil Beloufa and Ali Cherri as the shortlisted artists for the upcoming edition of the Abraaj Group Art Prize, which will be exhibited at the next edition of Art Dubai (March 21-24, 2018).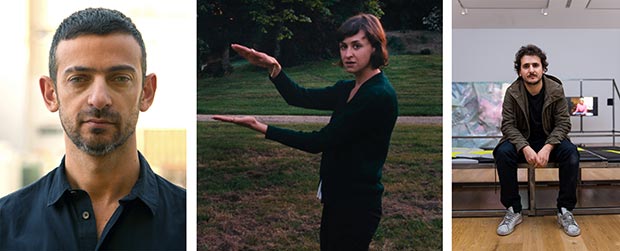 Abraaj Group Art Prize 2018 shortlisted artists: Left Ali Cherri (Photo Courtesy of the artist) / Middle: Basma Alsharif (Photo Courtesy of the artist) / Right: Neil Beloufa (Photo Courtesy of Polly Thomas)
Each year, The Abraaj Group awards US$100,000 to a winning artist to realise a 'dream project' and US$10,000 each to three shortlisted artists to support their artistic practice, with the 2018 edition having seen applications from a record number of 65 countries. This upcoming iteration marks the 10th anniversary of the Prize, an institution which, over the years, has become a cornerstone of the art scene in the Middle East, North Africa and South Asia, as well as a stepping stone for mid-career artists, many of whom have become well-known names in the international art world.
Winning artist Lawrence Abu Hamdan commented: "I am delighted to be chosen as the winner of the Abraaj Group Art Prize, especially in light of this being the 10th anniversary of an award that has been granted to many excellent artists over the years. The Prize allows me to produce and conceive a work using materials and technologies previously unavailable to me, and in doing so enables me to deepen my exploration of the most contemporary ways of seeing and hearing our world. I very much appreciate this generous opportunity and I am honoured by the jury's selection to support the production of an ambitious new artwork."
Chair of the Abraaj Group Art Prize Dana Farouki added:"It is remarkable to see how far the Prize has come in the last 10 years and the role it has played for the development of the art scene as well as the careers of the many talented artists and curators who have been a part of it over the years."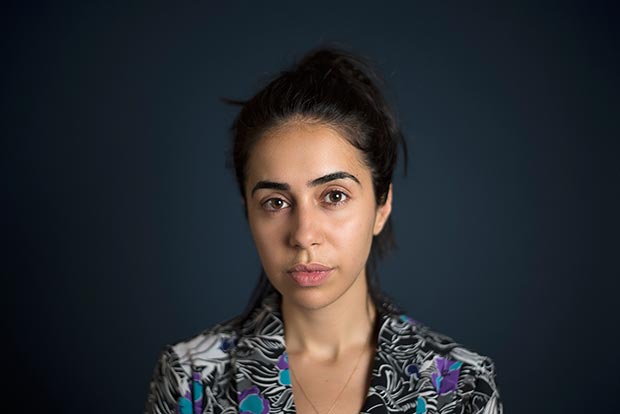 Myriam Ben Salah, Curator for the 2018 edition / Photo Courtesy Deborah Farnault
Myriam Ben Salah, Curator for the 2018 edition commented:"The selection process for this 10th edition of the Abraaj Prize has been challenging as the number and quality of applications was outstanding. The last steps were particularly tricky as we had to choose among great artists and very appealing proposals. I am very excited by the jury's final selection, as I think Lawrence Abu Hamdan, Basma Alsharif, Neil Beloufaand Ali Cherri are four exceptional artists, and figures whose work is important in today's world. Although their practices are very different, they share a certain number of interests and interrogations which I look forward to exploring while working with them on the exhibition."
Marking the occasion, Frederic Sicre, Managing Director of The Abraaj Group said: "Being part of the art scene in the Middle East, North Africa and South Asia this last decade has been an incredibly creative and inspiring journey for us. As investors in these markets, it is our responsibility to positively impact communities, be it through business, entrepreneurship or innovation and the arts. Ten years ago, the Prize was established with the aim of nurturing homegrown artistic talent. Today, the Prize is a platform for artists to shine and leave their footprint on a global stage. We've seen lives transformed and careers catapulted. We are proud to help these gifted artists to flourish and make their mark in the art world. This is a success story we couldn't be happier to be part of."