"Islamic calligraphy, in terms of its beauty, form and shape has a greater inspiration for me than any other art form. Contemporary calligraphers have the chance to create unlimited new compositions." (Ali Kianmehr)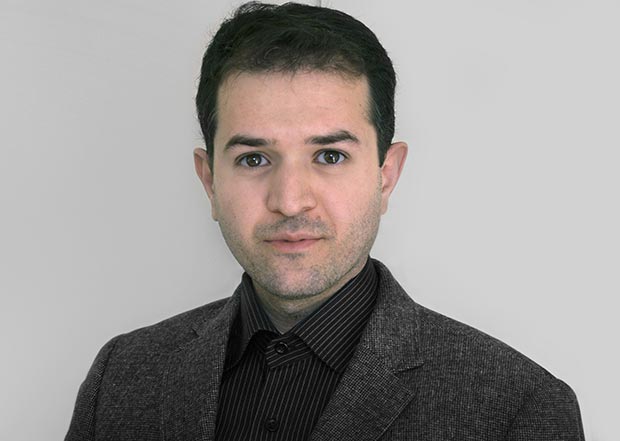 Portrait of the artist / Courtesy of Ali Kianmehr
Iranian artist Ali Kianmehr, born in Teheran in 1982, studied graphic design and Islamic calligraphy at the University of Tehran. Kianmehr has exhibited his calligraphy paintings at the Tehran Museum of Contemporary Art and focuses on creating large scale calligraphy paitings on canvases. He is currently teaching calligraphy-painting and typography at the University of Tehran.
Most of Kianmehr's inspiration is derived from Islamic calligraphy, Persian painting and ornamental illumination (tezhib). In his designs he uses Arabic scripts like Nastaliq, Shekaste Nastaliq, Thuluth and Naskh. In order to create logotype or calligraphy, he starts with a sketch, creating many different composition and then chooses the most beautiful one to focus and further work on.
Ali Kianmehr told us, "The main challenge in creating a calligraphic pattern or a logo is to choose the right style of letters and words in order to create the best composition. For example, when I make calligraphy compositions on a large scale format I have noticed that some scripts, like Shekaste Nastaliq, need to be modified, the lines have to be thicker. But with some other scripts, like Nastaliq, the size and the form, as well as proportion and geometric style of some letters like "n" (nun) can't be modified since it would not be pleasant for the eye or even readable. In that case all I can do is to choose the proper composition."
Most calligraphers are aware of the difference between traditional Islamic calligraphy and a free calligraphic compositions when making a contemporary art piece. Kianmehr explains, "Islamic calligraphy, in terms of its beauty, form and shape has a greater inspiration for me than any other art form. Contemporary calligraphers have the chance to create unlimited new compositions. Writing Islamic calligraphy differs from designing it. Islamic calligraphy has strict rules and regulations, as when painting or designing calligraphy pattern we can abandon these rules and see the general work as an abstract art form or an art pattern. I think it's the artist's choice to create one or the other. In orded to make a successful contemporary design one should know the basic rules of classic calligraphy. An artist is not a calligrapher just by choosing a ready made typography on a computer, one needs years of training and experience to become a good calligrapher."
Here we present some of the most beautiful calligraphic compositions by Ali Kianmehr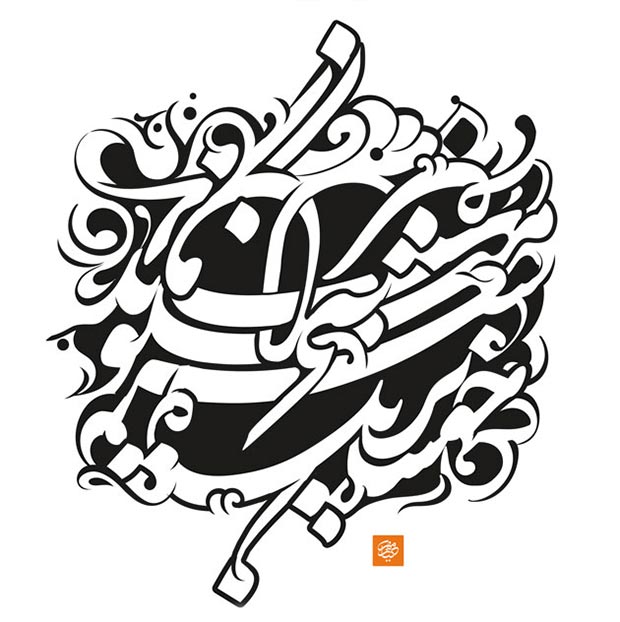 Calligraphy composition by Ali Kianmehr / Courtesy of the Artist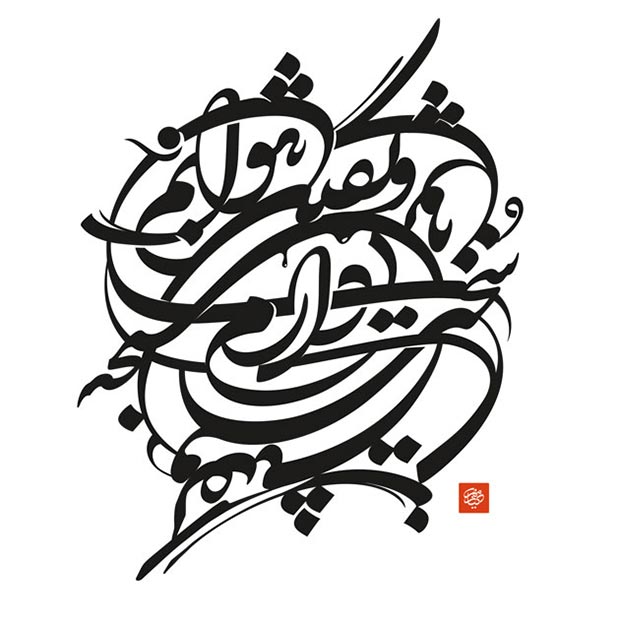 Calligraphy composition by Ali Kianmehr / Courtesy of the Artist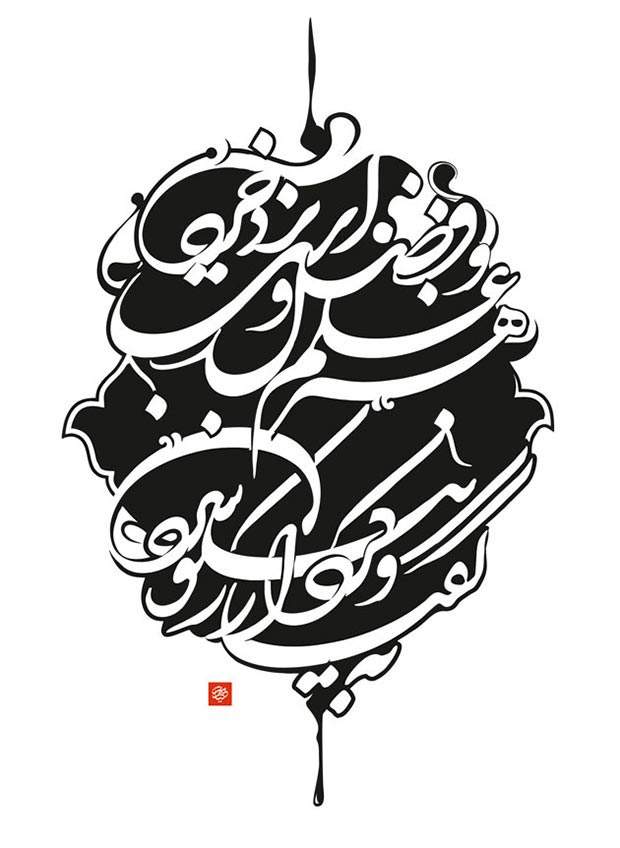 Calligraphy composition by Ali Kianmehr / Courtesy of the Artist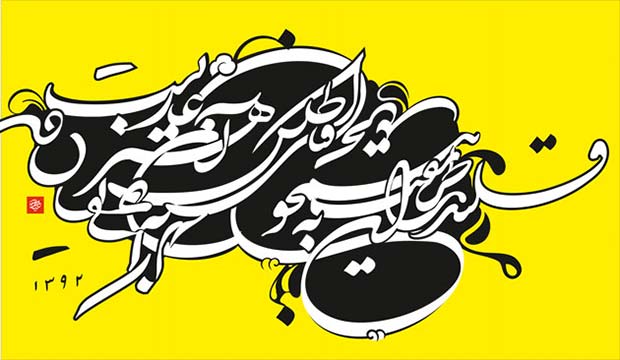 Calligraphy composition by Ali Kianmehr / Courtesy of the Artist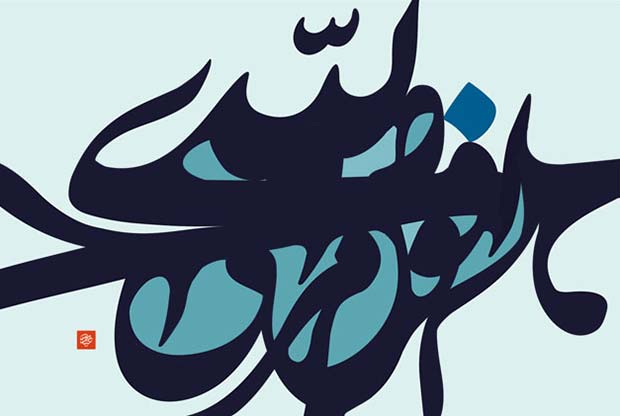 Calligraphy composition by Ali Kianmehr / Courtesy of the Artist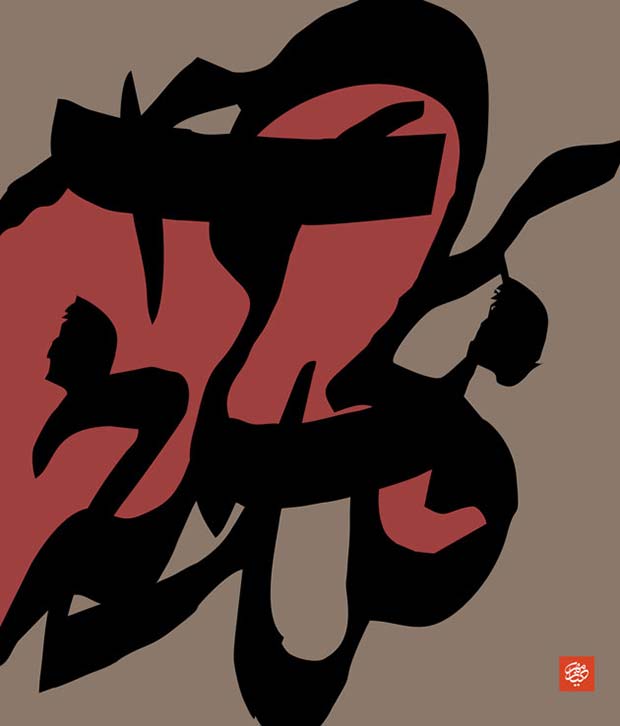 Calligraphy composition by Ali Kianmehr / Courtesy of the Artist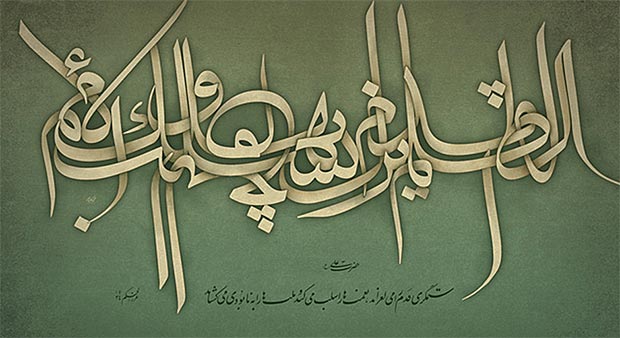 Calligraphy composition by Ali Kianmehr / Courtesy of the Artist
Calligraphy composition by Ali Kianmehr / Courtesy of the Artist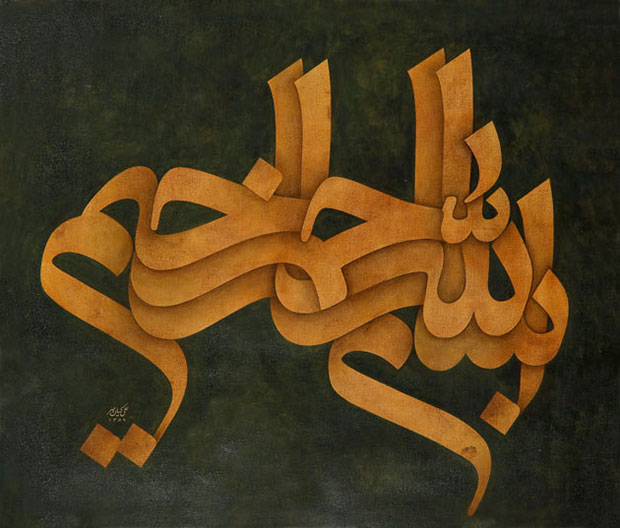 4 Calligraphy composition by Ali Kianmehr / Courtesy of the Artist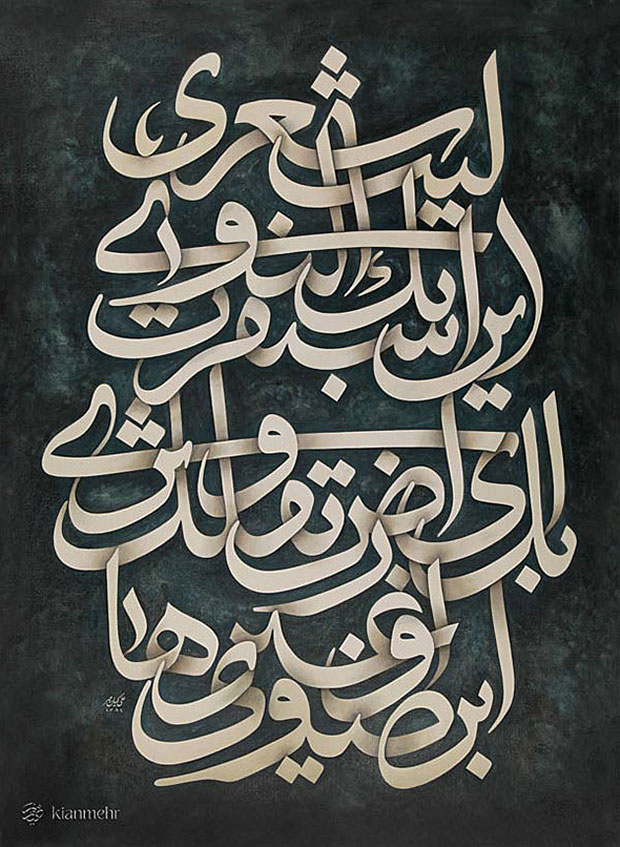 Calligraphy composition by Ali Kianmehr / Courtesy of the Artist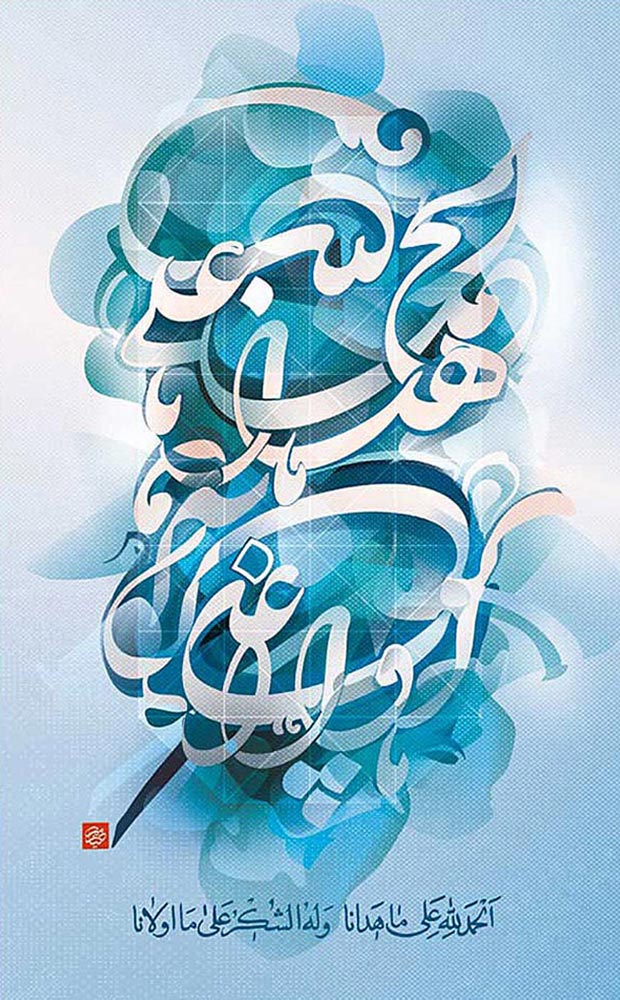 Calligraphy composition by Ali Kianmehr / Courtesy of the Artist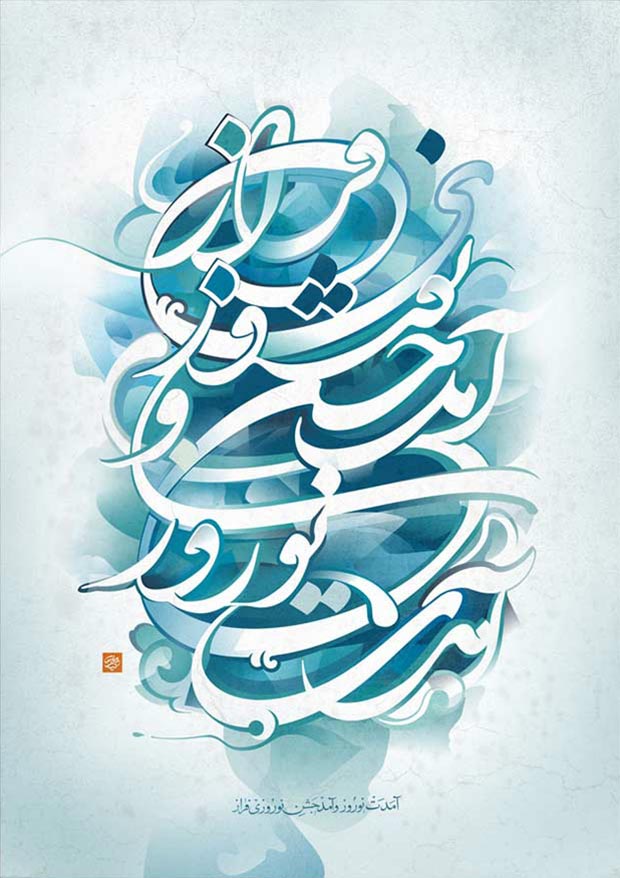 Calligraphy composition by Ali Kianmehr / Courtesy of the Artist