In the part four of the Winners of HIPA 2016-17 we are presenting the winning photographs from the 'Portfolio' category
This category aimed for photographers to present a full story, a wider spectrum of their concept, not just a single moment. Each photograph must be well captured by itself but also work well as a part of a series. This is the best way to show photographic skills and tell a story. Photographers make series when they want to bring awareness to a certain cause, for example to show injustice, discrimination, disease, war, famine, culture, beauty, etc. There is a strong documentary note in these images. We see the tendency for series not only with photo journalists and fine art photographers, but also commercial photographers who make series as a part of advertising campaigns. The strong concept behind the images makes a striking portfolio.
'Portfolio' category was a new category in the 6th season, and it received huge interest among photographers who submitted over 33,950 high quality photographs. This was a huge challenge for HIPA judges to select the best ones.
The five winners of 'Portfolio' category are: Giovanni Cedronella from Italy, Giles Nicolet from France, Rafal Makiela from Poland, Matjaz Krivic from Slovenia and Qiu Yan from China.
WINNERS OF 'PORTFOLIO' CATEGORY
1st Winner - 'Silence of the Mansion' by Giovanni Cedronella, Italy
Giovanni Cedronella told us that he likes visiting old and abandoned places in Italy to document the past lives of its former occupants. Every detail is captured with specific care. The chairs, bedrooms, a piano, a book, and even an old painting of young children are merely a shadow of the people who lived in this space.
These photographs, with its atmosphere, are almost like paintings, one could hear the sounds of people talking, children running and laughing, music coming from piano, etc. There is a belief that walls can preserve memories of what was happening in that space and then we can feel that as an energy. The play of shadow and light with the architectural structure of each room gives these photographs truly artistic feel.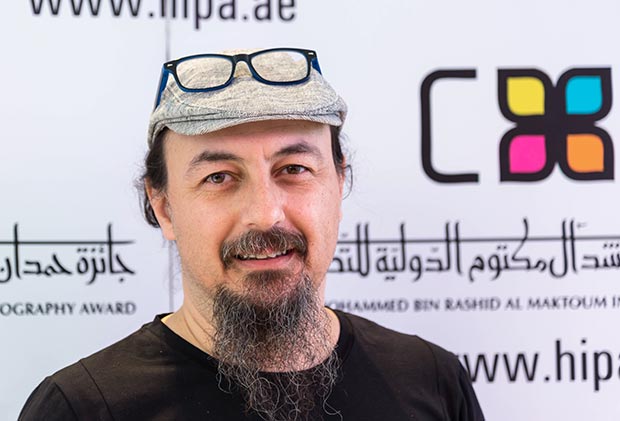 Giovanni Cedronella / Photo © Islamic Arts Magazine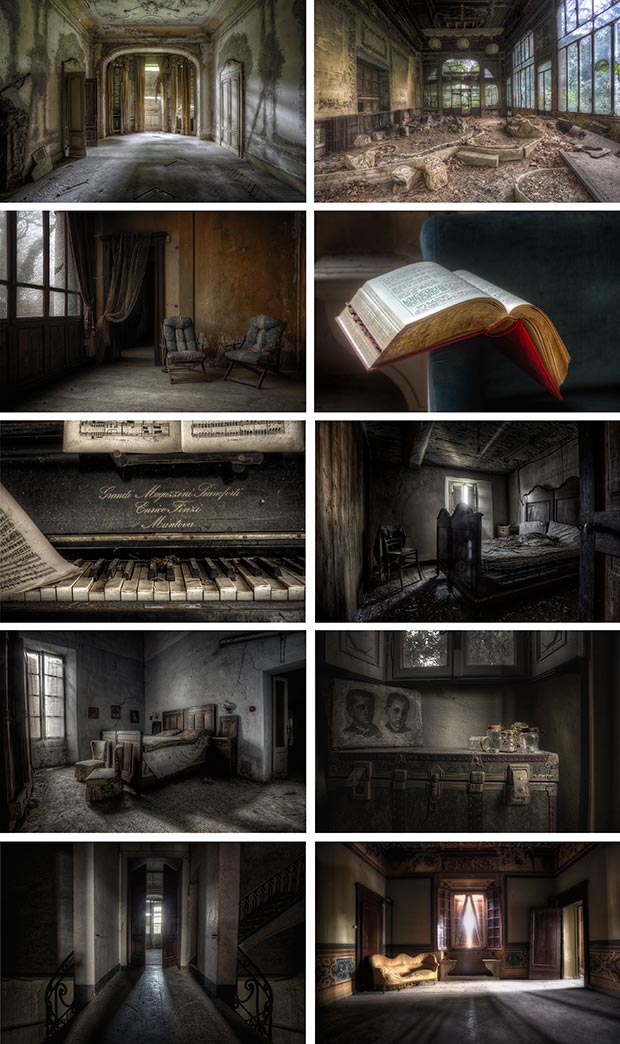 'Silence of the Mansion' by Giovanni Cedronella, Italy/ Courtesy of HIPA
2nd Winner - 'Six Degrees South' by Gillet Nocolet, France
Gillet Nicolet explained the concept behind his portfolio series. He is trying to bring the awareness to the wider public about the poor coastal communities. Their way of life is slowly disappearing. Due to industrialized fishing expeditions they are forced to abandon their lives and move into urban area to find a job. The photographs show hard life, filled with dignity. The knowledge of how to make a living as a fisherman and all the customs have been passed from one generation to another, and now their bare existence is threatened. With less fish they face huge difficulties while trying to survive. Nicolet's aim is to publish a book in order to document this way of life. He is fully aware that realistically not much can be done to help these people except honour them with documenting their lives as in the next 20 years this way of life will be lost forever.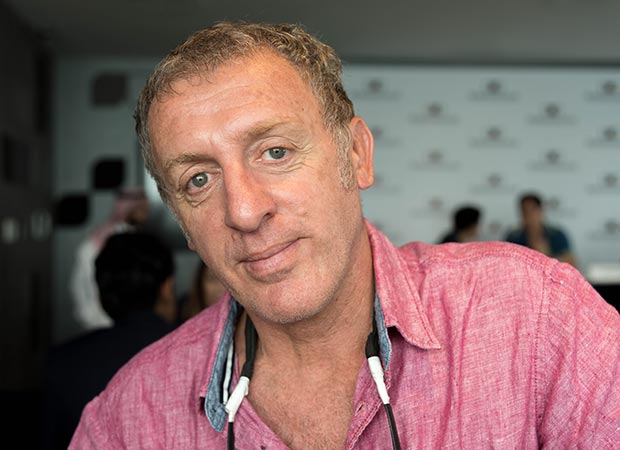 Gillet Nocolet / Photo © Islamic Arts Magazine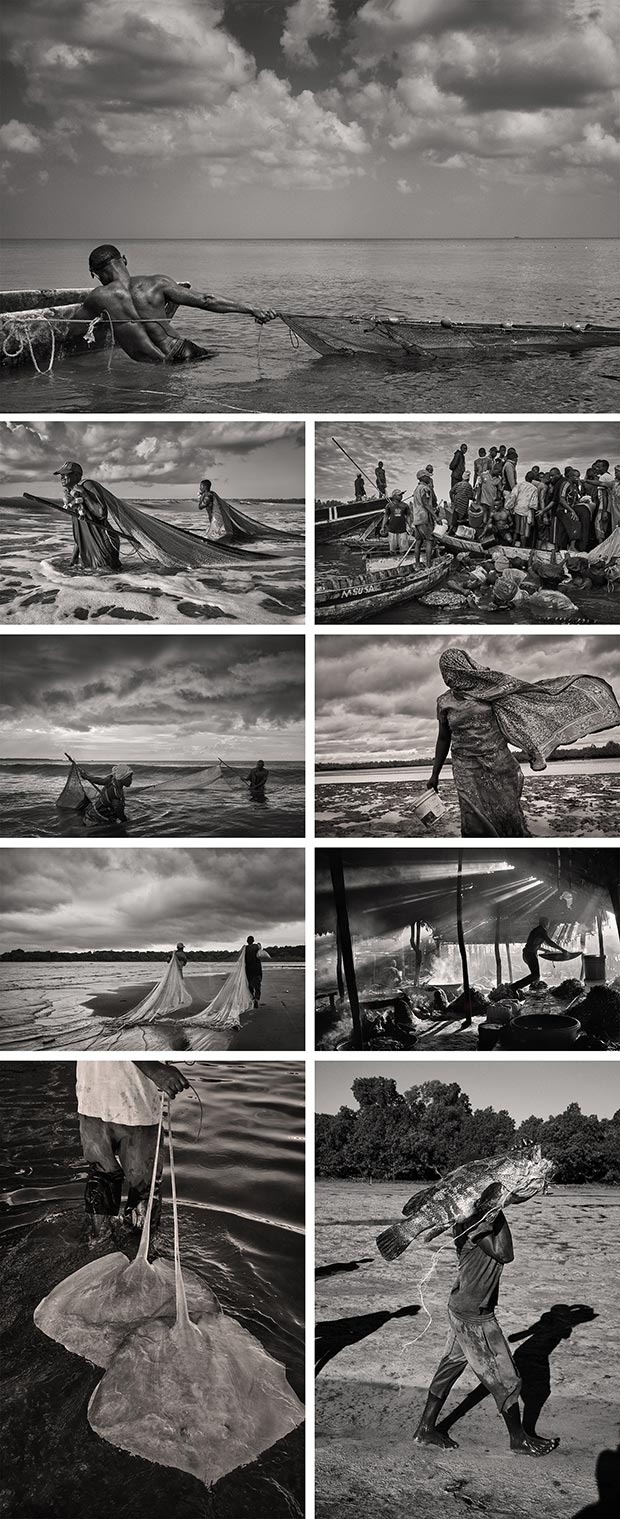 'Six Degrees South' by Gillet Nocolet, France / Courtesy of HIPA
3rd Winner - 'Underwater Dreams' by Rafal Makiela from Poland
Rafal Makiela told us that he works with his wife who also models on occasions for him. He comes up with a concept and then she helps him to prepare the photo shooting. Photographing under the water brings challenges but is it has its beauty in colour and fluidity. Models are dresses in carefully selected colours, depending what kind of atmosphere a photographers desires to achieve. From blue and white tones to bright red and yellow colour.
Photographer shares elegance and beauty with the audience. An interesting mixture of contemporary, underwater, fashion and portrait photography infused together in a breath taking series.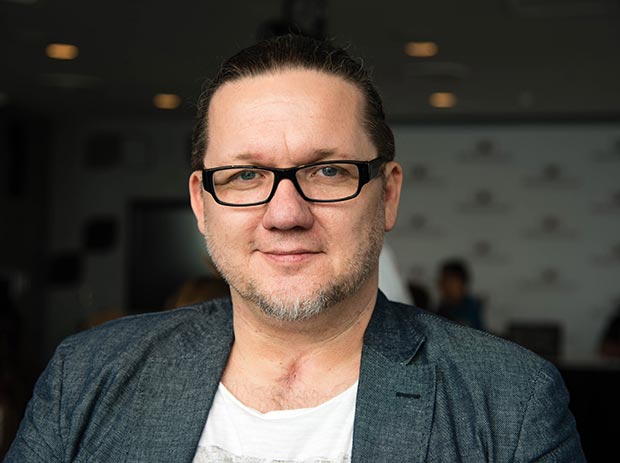 Rafal Makiela / Photo © Islamic Arts Magazine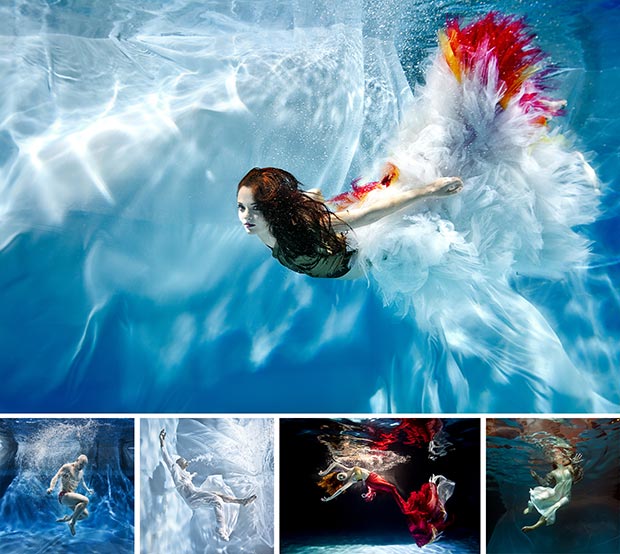 'Underwater Dreams' by Rafal Makiela from Poland / Courtesy of HIPA
4th Winner - 'Digging for the Future' by Matjaz Krivic
Matjaz Krivic, through his series, tells a story of a very difficult and sad life of poor gold miners in Burkina Faso. Even though it is one of the poorest countries in the world, it ranks as fourth in Africa's production of gold. The images show young children working alongside their parents at small scale mines, from dawn to dusk in very hazardous conditions. Mines collapse frequently, and the working environment is intoxicated with dangerous chemicals like mercury, which is used in the process of extracting gold.
By documenting the struggles they face Krivic is hoping to bring the awareness to their hardship and also to injustice, as they work hard and receive inadequate compensation from the government that buys the gold from them.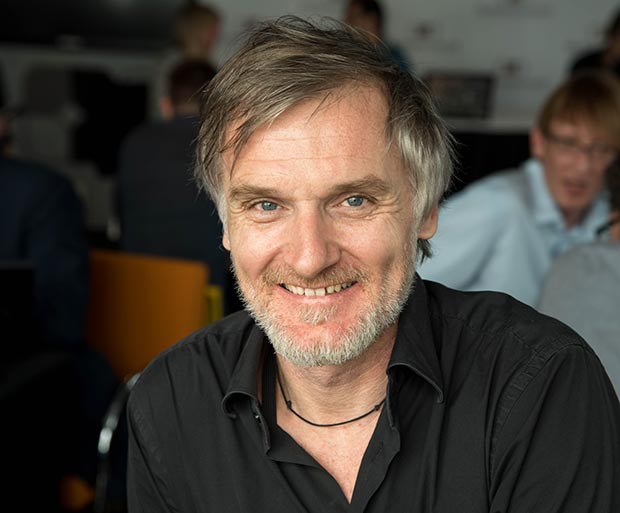 Matjaz Krivic / Photo © Islamic Arts Magazine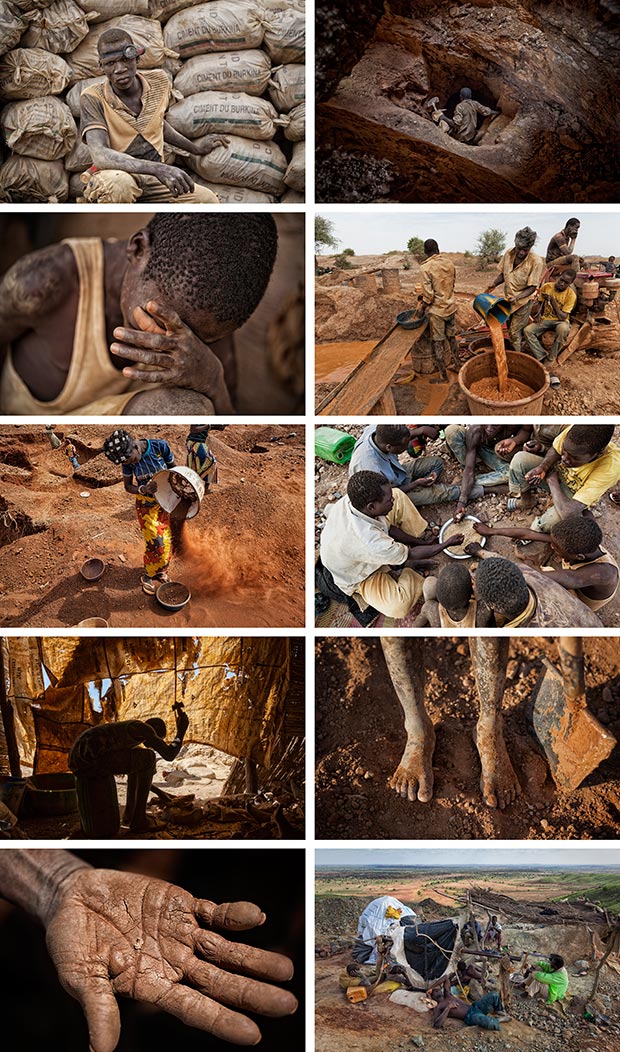 'Digging for the Future' by Matjaz Krivic / Courtesy of HIPA
5th Winner - 'Rebirth' by Qui Yan
In 2008 a major earthquake measuring 8.0 on the Richter scale jolted China's Sichuan Province. It killed 87.000 and injured about 37.000. Qui Yan rushed to the quake zone and documented the disaster scenes and affected people. One year later he returned and took portraits of the same people holding a photo of themselves, taken a year ago. Then five years later he returned again and took another portrait of the same people.
Qui Yan told us that his concept came out of desire to capture the passage of time, not a single moment. The portfolio has three stories, the first one tells about a young boy looking sadly through the window of a tent, and then a year later the same boy was photographed holding a photo of himself being that boy who was looking through the window. Five years later he was photographed holding a photo of himself and in that photo he is again holding a photo of himself. The same passage of time is seen in two other stories, one about a man who had a head injury and the other about the young man who lost his leg during the earthquake. It is said that time heals every pain and these images show that there is hope in time.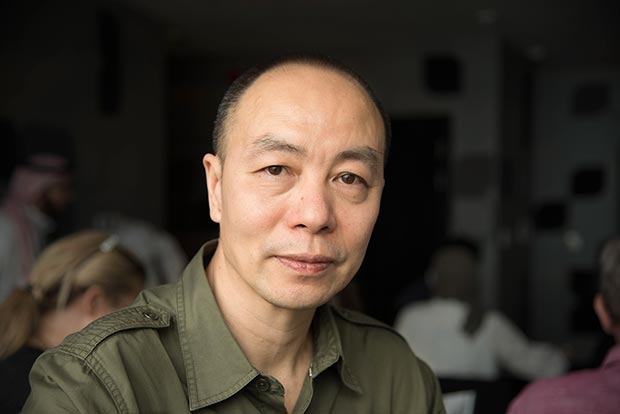 Qui Yan / Photo © Islamic Arts Magazine

'Rebirth' by Qui Yan / Courtesy of HIPA
See related articles:
HIPA Unveils the Winners of the Sixth Season 'The Challenge'
PART I: HIPA Grand Prize and the Winners of The Challenge Category
PART II: HIPA Winners of the Digital Manipulation Category